Regular Hardwood Care
Everyone loves their hardwood floors, and showing that love is pretty easy. Regular hardwood care should include sweeping, mopping, and vacuuming, depending on how dusty or dirty your floors get. Entry mats are a great preventive measure that will reduce the amount of dirt getting into your home, especially if you have kids. But dirt isn't your only worry. Floor protectors placed on heavy furniture can prevent indents from forming in your floors, and an area rug can increase that protection, particularly in high-traffic areas. If you're ever unsure, you can always consult your manufacturer's guide for more information.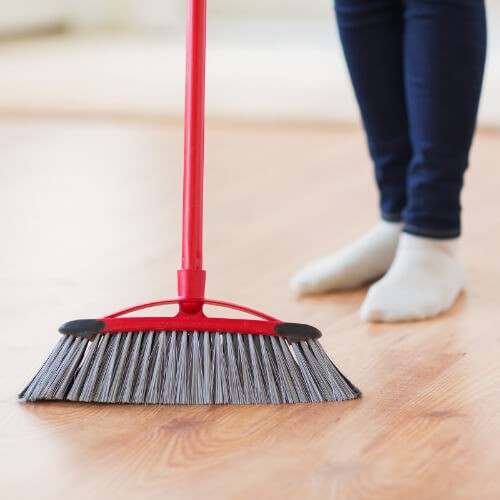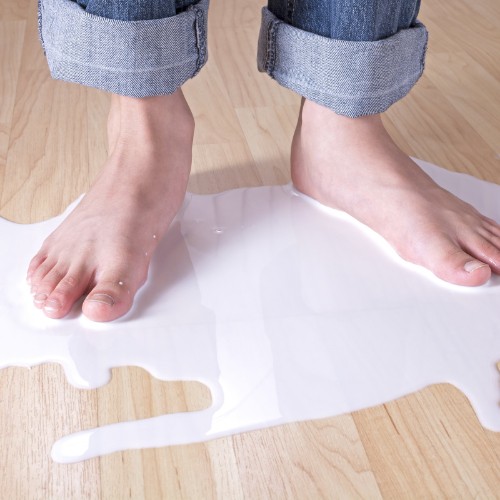 Preventative Maintenance
And Spill Removal
Hardwoods may be physically strong, but they're still vulnerable to your home's indoor climate. A humidifier or dehumidifier can keep your floors healthier for longer, depending on the season's humidity and the type of wood. Your floors are also vulnerable to scratches and scuffs, unless you use a stylish rug to cover high-traffic areas. If you own a pet, you should trim their nails regularly to prevent your furry friend from leaving scratches wherever they go.
Unlike carpeting, hardwood floors are not prone to stains from most liquid spills, unless they're left alone for too long. Cleaning up a spill on hardwoods is as easy as wiping away the liquid. If the spill leaves a sticky residue, a light amount of manufacturer-approved floor cleaner should finish the job.