Regular Laminate Care
Laminate flooring is some of the toughest out there, but that doesn't make it immune to damage. Luckily, caring for your laminate floors is simple and easy. Investing in doormats and area rugs can keep them from getting dirty or dusty, and furniture protectors will keep heavy furniture from leaving dents.
Regular sweeping and dry mopping will take care of the rest. Doing this will prolong your floor's appearance and durability for years, giving you the most out of your investment.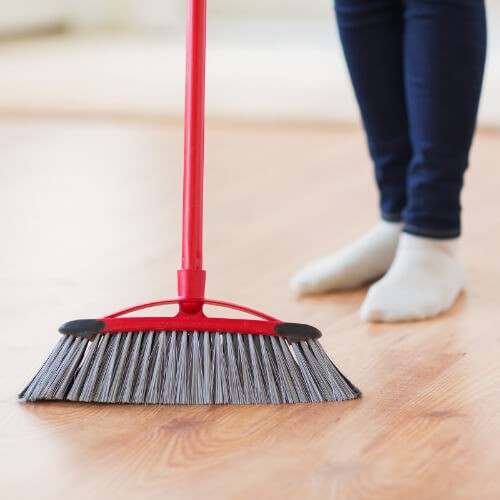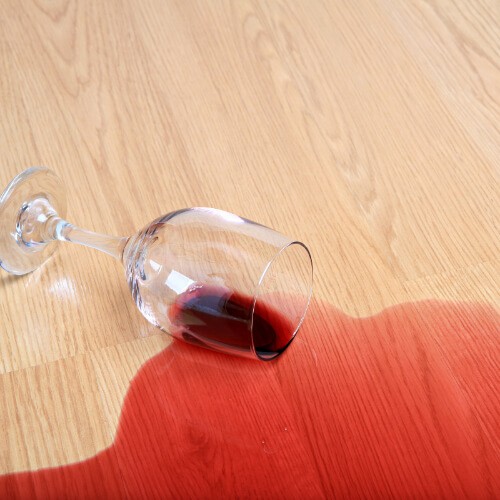 Easy Cleanup
For Spills & Stains
As long as you clean them up quickly, spills are barely a nuisance. Most laminate floors are water-resistant, while some are fully waterproof. Still, it's important to clean spills as soon as they happen, otherwise they could warp the boards or leave a stain.
Cleaning spills is as easy as wiping them down with a cloth. More stubborn stains may require a damp, warm cloth, or a manufacturer-recommended hard floor cleaner. If you're struggling with a tough stain, remember to consult the manufacturer's guide.