Regular Vinyl Care
Most vinyl flooring is highly durable and water-resistant, if not waterproof. That makes them a great choice for busy homes, because care and maintenance and painless. Simply vacuuming, sweeping, and dry mopping will keep your floors clean, especially if you have welcome mats and area rugs to reduce the spread of dirt.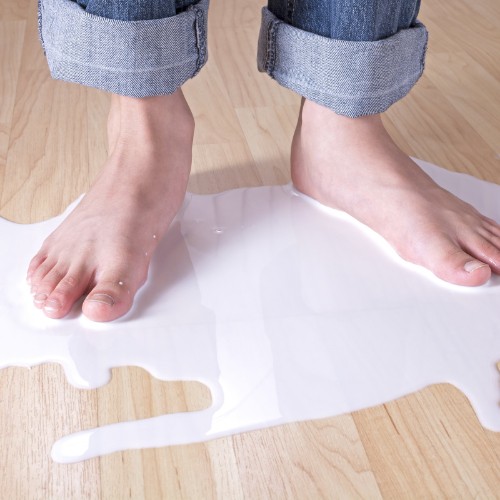 Vinyl Spill or Stain?
No Problem!
Water-resistance makes most vinyl spills easy to clean up. As long as you wipe away or mop up spills quickly, your floors will be safe from stains and warping. Following up with a manufacturer-approved floor cleaner will remove any leftover residue, especially if you're worried about staining. For tougher spills like lipstick and nail polish, consult your manufacturer's guide.